Sitefinity Extension Development Services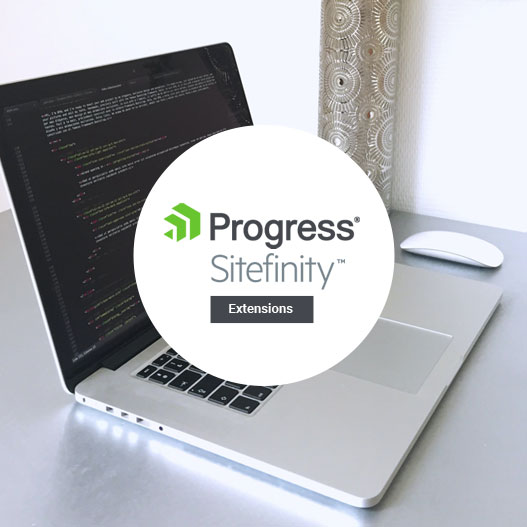 What our Sitefinity Widget, Plugins & Extensions can Do for Your Website?
Whether you are a start-up or a large enterprise, our Sitefinity extension can help you focus on the functionalities that are of high impact and productivity. With these extensions, you can offer a rich Sitefinity user experience that is just right for your business.
Some Sitefinity Extensions That We have Developed
Developing custom Sitefinity extensions is not something that everyone can do as it needs thorough skills and years of experience. We have a team of seasoned Sitefinity developers who help our clients in Leeds to develop custom extensions, right from its analysis to its development and deployment. Some of our works include:
Our Sitefinity Extension and Module Development Services Include
We believe that the best way to build reliability and trust of your customer is to offer them great user experience. We are always progressive towards deploying the best digital experience and so we firmly focus on combining our experience, resources and skills to offer a complete set of Sitefinity extension services:
Custom Extension Development:
We offer custom extension development services for different Sitefinity versions to meet your specific business needs and objectives.
Extension and Module Installation:
We at IDS Logic have the expertise to smoothly install your customised module and extension and avoid all possible technical issues.
Extension Integration:
Our extension integration services help ensure that all the extensions work properly and fetch them the desired result that they are looking for.
Extension Upgrades:
Our Sitefinity developers help the clients to add new features to their extensions and fix bugs or errors. All the updates are packed into the new version of the extension.
Extension Maintenance and Support:
Our experts always ensure that your extensions work perfectly with our maintenance and support services and there is no downtime or issues due to faulty extensions.
We are a Sitefinity Award Winning Company! Partner with Us
IDS Logic has worked with various clients in need of Sitefinity solutions. We have years of experience and offer high quality solutions for all your project needs.
It is because of our quality work that we have been awarded the best Sitefinity company for its contributions.
All our solutions and services are highly customised to help business owners boost sales and maintain their branding.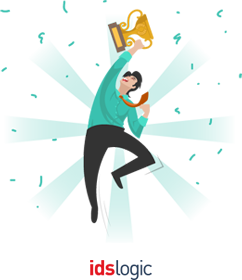 Our Sitefinity Development Services
Let's discuss your project
Get in Touch with us at 0113 815 0160 to discuss your project & work together