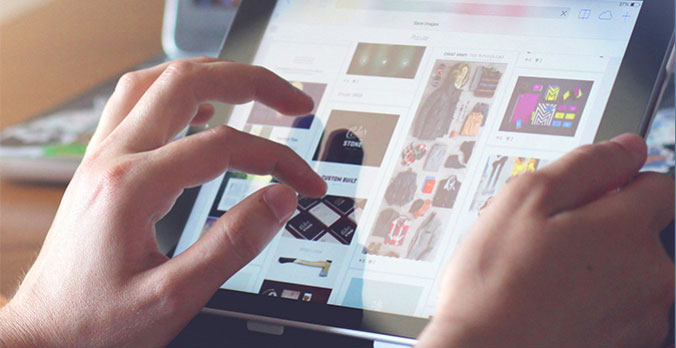 Looking for Finest LMS Solutions?
If you are looking for LMS development and want to create a software for your learning organization, then IDS Logic is the perfect place for you. Our LMS developers have helped startups successfully release their learning products, optimize training at corporations and give nonprofits latest tools that can help them to work smoothly and cost effectively. Benefits of partnering with us:
We leverage our sheer expertise to offer our clients unmatched results
Our expert LMS developers can create tailor made solutions to meet your specific business needs
Our state of the art technologies and tools help to cater to the unique needs of businesses
Our LMS Development Services Include:
As an experienced enterprise class LMS service provider, we offer a wide range of activities that make us one of the strongest LMS delivery agencies in the U.K. From customizations to up-gradation, our solutions are flexible and scalable, helping to add value to your business.
LMS Consultation:
Our LMS developers in the UK help you with complete project planning and execution and offer guidance at every step to lever the full value of the platform. We add great benefit to your project by addressing your pain points and ensuring that you are following the right track.
LMS Custom Development:
Our team of seasoned LMS software developers offers fully customized, scalable, robust and secured solutions that are perfect for your business. It is through our intensive research work and innovation that we incorporate effective features that provide great value for money.
Template and Theme Development:
Our priority is to create attractive LMS themes and templates that can represent your brand and at the same time be user friendly. All our innovative and creative theme designs act as a tool that helps to attract the learner and retain them in this competitive market.
Extensions and Plugins:
We help you to develop feature rich LMS extensions or plugins that enhance the functionality of your e-learning website. They are developed by highly skilled developers who generate innovative ideas and bring their technical knowledge to create solutions that work perfectly for your business.
Mobile App development:
We are experts in crafting LMS mobile applications that help to connect with learners on the go. All our applications are perfect for both Android and iOS platforms and can help you to revolutionise the way learning changes our life.
Migration and Integration:
Our technical LMS experts can also help to move important information from your old LMS to the latest one without any loss of data. We also arrange seamless integration between LMS platform and other systems that include CRM, webinar apps, Zapier and etc.
Website Maintenance and Support:
Updating your LMS system to the latest version and expanding its features and functionalities or scaling it for optimal performance is part of our core service offerings. Our experts offer regular monitoring of your site and identify any issue before they become too big.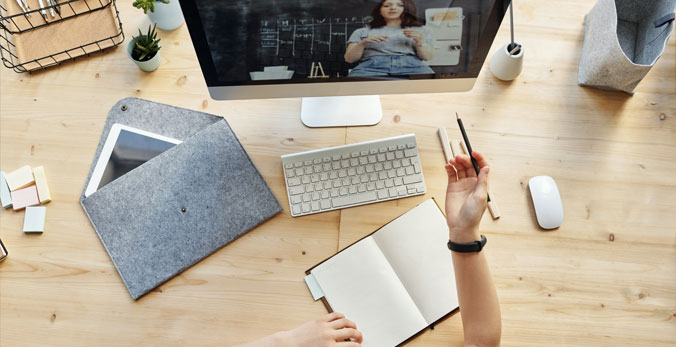 LMS Benefits for Organizations
Unlimited access to e-learning materials
Track learner progress and performance
Organizes content in one location
Reduces learning cost and time
Immediate capabilities for evaluation
Advanced reporting options
Integrates social learning experiences
Who can benefit from our services:
LMS solutions are considered to be a key organizational asset. We understand this and while developing a new program from scratch, we invest a lot of time and effort to achieve the business goals. We have worked with various industry verticals and have gathered knowledge that we share with our clients:
Startups

Mid-sized companies

Large enterprises

Corporate Training Centers

Nonprofit Organizations
LMS Features that Our Experts can Implement:
Quizzes: From simple fill in the blanks to MCQs, we add anything required to track and record learner performance.
Communication: For better connectivity, we integrate live videos, instant messaging, notifications and VoIP calls.
Analytics: This includes integration of learning reports, graphs, diagrams, personalized metrics and financial reports.
Gamification: This helps to keep your learners engaged and it includes leaderboards, achievements/ badges, progress bar and in app currency.
Monetization: This includes integration of various payment systems, payment certifications, subscriptions, coupons and discounts.
Mobile version: Whether it is a native app or cross platform app, we create mobile friendly designs that are responsive and provide a great user experience.
Webinar and other file support: For extra support for learning, we integrate webinar support, file import and export, self-registration and customizable user profiles.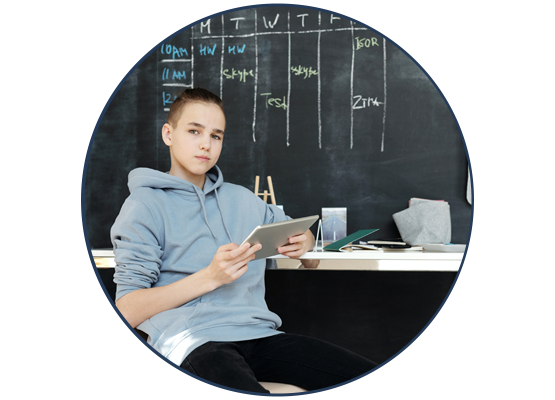 Let's discuss your project
Get in Touch with us at 0113 815 0160 to discuss your project & work together