SharePoint Development Services
Our SharePoint Development Services Include
SharePoint Consultation:
We have been offering SharePoint consulting services for more than 12 years to let our global clients increase employee engagement, facilitate collaboration and automate business processes.
SharePoint Design, Usability & Branding:
With our experienced SharePoint design team, we can create rich and engaging experiences in SharePoint to improve customer adoption and this includes customized services.
Bespoke Solution:
IDS Logic has extensive experience in developing bespoke SharePoint solutions that are specific to the company's business needs and are also stable and efficient for the user community.
Integration and Migration:
With SharePoint integration, we help organizations increase their capabilities and take advantage of third party applications. Our deep technical knowledge helps us to handle migration to the platform's latest versions.
Workflow and Collaboration Services:
We create workflows and enterprise collaboration solutions by capturing data and using the common, standardized and repeatable business processes and automating it through workflows.
SharePoint Health Check:
We offer SharePoint health check services to assess the efficiency of SharePoint implementation and experts can easily identify the current and potential issues in the architecture, security and performance.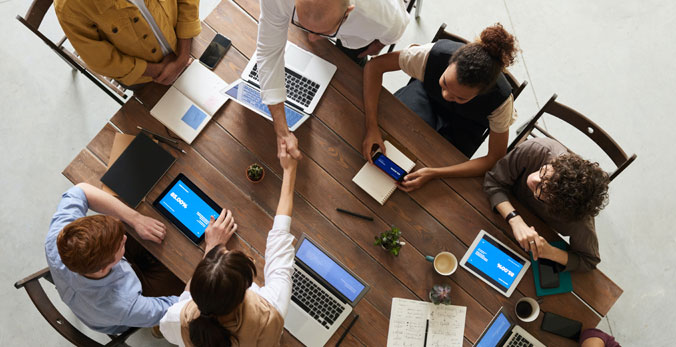 Business Benefits
Simplify regular business activities
Offer a consistent user experience
Easily manage and repurpose content
Share sensitive information safely
Easy access to business data
Offer a single and integrated platform
Allow employees to make informed decisions
Connect employees with the latest information
Our SharePoint Developers are Experts in:
Our SharePoint team has the experience to build a site from scratch or migrate your existing application successfully to a new environment. We complete all our projects with 100% satisfaction and so we evaluate the project scope and recommend the best solution:
Why Choose our SharePoint Development Team?
Our experts have been delivering all round SharePoint software development services to offer customers with feature rich, user friendly and flexible solutions that help employees fulfill their tasks successfully. We are able to handle projects of different scale and complexity for the customers in varied industry verticals.
Continuous support
Proactive approach
End to end solutions
High quality solutions
Cost effective development
Our SharePoint Development Services
Let's discuss your project
Get in Touch with us at 0113 815 0160 to discuss your project & work together