SharePoint Intranet Portal Development Services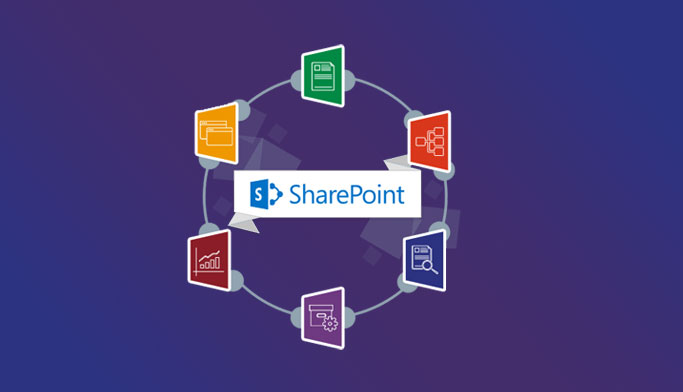 Our Consistent Approach Makes us a Favourite Choice:
It is very important for any intranet portal development company to use a proven and true approach to create the portal.
Just like a product development task, we consider an agile approach to create a SharePoint intranet portal and involve the users to understand the most important features that they need first.
From their feedback, we develop solutions that not only meet the exact needs of the organization, but also help them to operate seamlessly and efficiently through various processes.
Our SharePoint Intranet Service Options:
At IDS Logic, we offer a wide range of SharePoint intranet portal services depending on the business needs. Our services include:
Benefits of Using a SharePoint Intranet Portal
SharePoint intranet portal development has lots of benefits as it helps the organization to easily collaborate and keep the employees well informed about various events and other important documents.
Maximum Employee Interaction:
Easy interaction with the employees is what businesses follow nowadays. Along with HR tracking, reporting and LMS to streamline the user experience, intranet portals also help to introduce feedback systems, employee recognition feeds in order to increase employee interaction.
Monitoring Tasks:
Not only can employees share their knowledge, but administrators and managers can also monitor the tasks that are assigned to one who has to perform it. This helps them to be well versed with the current position of the project and this will help the organization to take informed business decisions.
Easy User Interface:
UI of an application should be very intuitive and easy to use. SharePoint intranet portal allows to create a clear design for the portal and we aim to improve any critical processes to engage the users to collaborate in different environments.
Sharing of Knowledge:
One of the most important benefit of SharePoint intranet portal is knowledge sharing. Users can extensively use it to share their knowledge across all the staffs in the company and boost their productivity and performance.
Sharing Announcements:
With a SharePoint intranet portal, the CEO of the company can easily address all the employees about the performance of the company. The portal empowers the organization to share the announcement to every member and any feedback can be directly inculcated to the CEO via the portal.
Let's discuss your project
Get in Touch with us at 0113 815 0160 to discuss your project & work together