SharePoint Workflow and Collaboration Services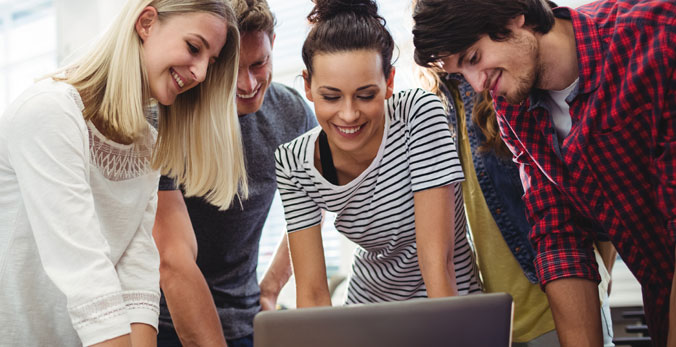 What We Do
Boost security, so that there is no unauthorized access to crucial business information
Easy integration of SharePoint with Microsoft Office to enhance productivity
Configure content approval process before posting anything
Add multi checkout features so that many users can make changes in a document without overlapping
Create user profiles having detailed information about the user
Integration of SharePoint solution with office web app features allowing multi group collaboration
Some Benefits of SharePoint Collaboration
There are multiple reasons that make SharePoint development great for enterprise collaboration. It is suitable and helps an organization at all levels to curb the collaboration challenges both on premises and in the cloud:
Create collaboration solutions without coding
Compatible with Microsoft products and integrates with third party software
Enables managing user permissions according to roles
Allows creating solutions to meet business needs of any size and domain
Increased productivity even while travelling to or working remotely
Enhanced project management and smooth coordination
Easy reporting based on required metrics
Enterprise Collaboration with SharePoint:
"SharePoint Collaboration" is a communication system that consists of solutions that help team members complete tasks jointly across the company. Our SharePoint developers carry out a comprehensive analysis of your organisational structure at the following three levels
The structural level (roles and responsibilities of employees)
The interactional level (employee communication)
The systematic level (system, policies and processes)
We concentrate on building collaboration and workflow solutions with SharePoint technologies to reduce complexity and maintenance. We also offer customised SharePoint solutions to meet specific business needs.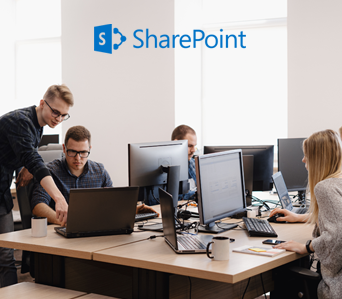 Business Workflow Solutions:
"SharePoint Workflow" are a series of tasks that produce an outcome that can be used to consistently manage common business processes within the organization. Our SharePoint workflow solutions help streamline the cost and time needed to coordinate business processes like document review, project approval, by tracking and managing the human tasks involved with the processes.
Workflows help free up employees time by automating routine processes leaving teams to focus on the important tasks. Our services include:
Workflows for human resources

Workflows for procurement

Workflows for finance

Workflows for marketing
Let's discuss your project
Get in Touch with us at 0113 815 0160 to discuss your project & work together