The Smashing Yodhas Premier Badminton Tournament sponsored by IDS Logic recently concluded on 2nd October 2022 in Batley Sports & Tennis Centre, Leeds amid a lot of cheer, participation, and fun. As one of the UK's most loved badminton tournaments, the event saw some of the best local shuttlers compete under several categories. This year was the tournament's 6th edition.
Smashing Yodhas Club conducts this memorable badminton tournament every year to not only encourage fitness and teamwork but also to promote the spirit of sportsmanship within the UK community. The tournament has helped many badminton lovers to come together, create a strong community of shuttlers, and celebrate the wonderful sport of badminton.
The first thing that seemed evident to an observer at the event was the high level of talent and sportsmanship that was on display. Participants showcased unusually high standards of physical fitness and gameplay on the court. With over 90 participants competing for the championship trophies this year, it was a day of true endurance, grit, and performance.
What started as a humble but interesting social initiative seven years ago has now grown immensely in popularity. An active Smashing Yodhas member, Narayan Mohapatra (Founder and Managing Director of IDS Logic) remembers teaming up with passionate friends and associates to create Smashing Yodhas Club for the welfare of society. As avid shuttlers themselves, Narayan and his friends thought of spreading their love for badminton and creating an event that would promote active lifestyle in working communities. That's how Smashing Yodhas club was born, dedicated solely to badminton.
Smashing Yodhas announced its first badminton tournament in 2015. Back then, the sporting event attracted a few shuttlers in and around Leeds. Today, in its 6th edition, the tournament brings to the court nearly a hundred participants from all walks of life and from all corners of the UK. Some participants are semi-professional and professional players who love to compete to stay in shape. Most other participants are working executives, local business owners, students and homemakers who love to stretch their muscles and stimulate their adrenaline for the sheer fun of it.
The tournament's philosophy is simple — staying active is more important than winning. In the modern day and age, working professionals hardly get time for sports. They're working all day and then spending the rest of the time at home. They almost never find the opportunity to stay fit. Even office work culture entails sitting in one place with minimal movements. Life is turning very sedentary. It is therefore one's social responsibility to stay fit and spread the joy of fitness to others.
The professional work one does is also impacted by one's level of fitness. This intrinsic relationship fitness has with various aspects of life is often neglected even by topmost executives and professionals.
As one of the UK's leading digital technology companies and one of Smashing Yodhas Premier Badminton Tournament's main sponsors , IDS Logic wished to give back to society by making fitness a part of everyone's lives. Tournaments such as these not only encourage you to break your shell of inertia and participate, but they also leave you with a valuable lesson — that it's important to strike a great work-life balance for a life of true fulfilment.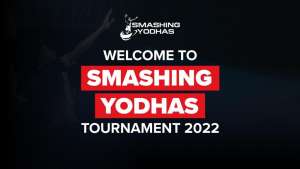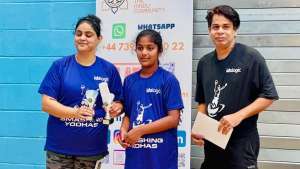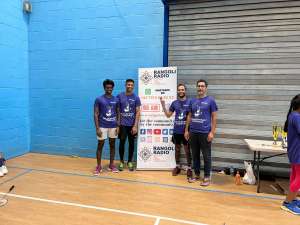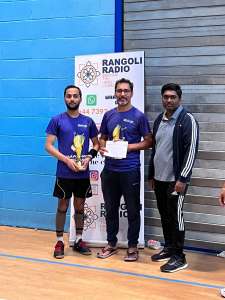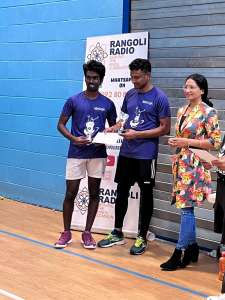 Smashing Yodhas' vision is to make their Premier Badminton Tournament one of the most important badminton sporting events in the UK. Unlike other professional tournaments that encourage the highest level of sport, Smashing Yodhas Premier tournament will be inspired by fun and participation. It's an event that welcomes everyone who loves to participate and wishes to be fit.
The 2022 tournament ended with Smashing Yodhas handing over gold and silver trophies to respective winners. It was a proud moment for the players and their families who had been looking forward to this day of sporting fun.
Smashing Yodhas Premier Badminton Tournament promises to get bigger and grander every year. The 2023 edition of the tournament plans to invite more participants and will work towards becoming one of the most anticipated badminton tournaments in the UK.